Congratulations on your pregnancy! This is an exciting time in your life and capturing this special moment with beautiful and timeless maternity photos is a must-do.
San Vid Photography is a Surrey-based maternity photographer. Our aim is to make you feel special and comfortable and to capture storytelling and timeless images of you and your bump.
Why Choose a Maternity Photo session?
This is a once-in-a-lifetime opportunity to celebrate your body and the journey of motherhood. During pregnancy, you may feel a little tired and uncomfortable, but your special maternity session will be a chance to treat yourself, relax, and create memories you can cherish forever. These images will become a precious keepsakes to show your children when they are old enough to understand the significance of this time.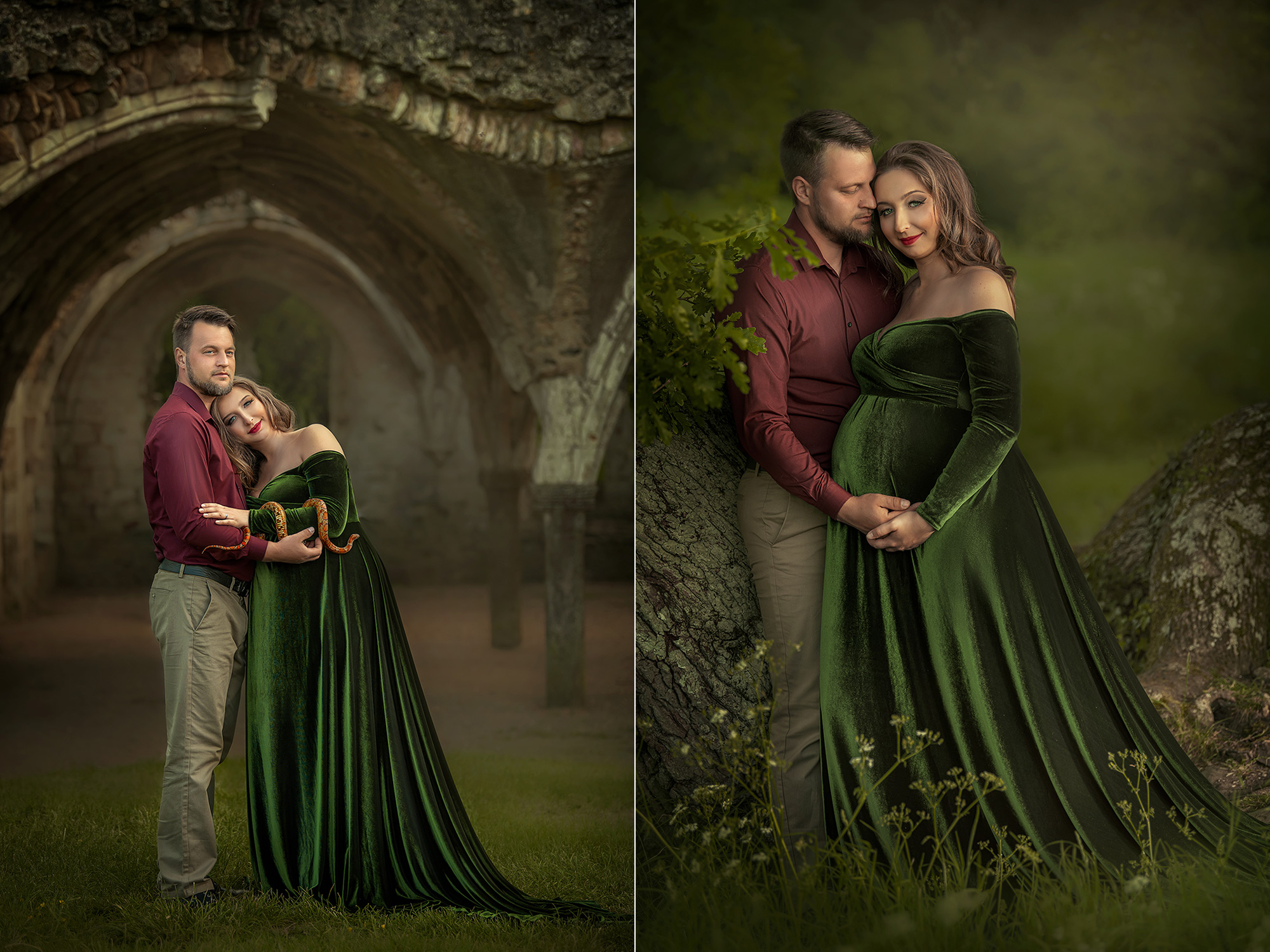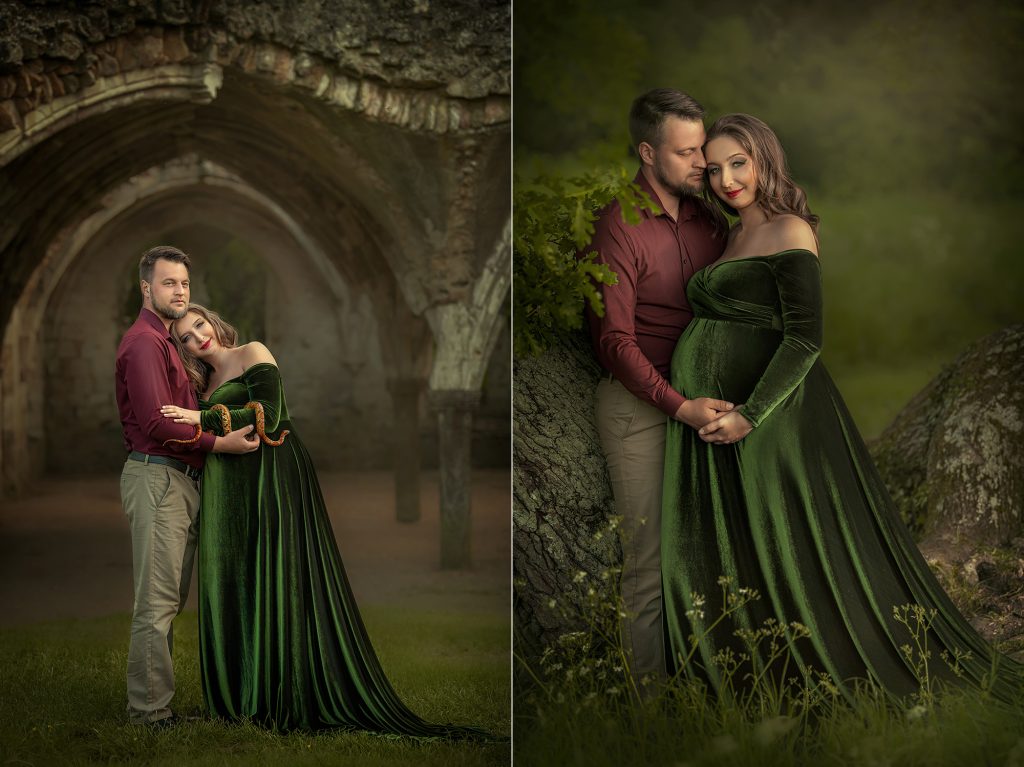 The Perfect Time for Your Maternity Session
Maternity sessions are best taken when you are between 28-35 weeks pregnant when your bump is round and visible, but before you start feeling too uncomfortable. The photo session lasts for about an hour to an hour and a half and can include your partner, and siblings, or be a solo occasion.
Location, Location, Location
When booking a maternity photo shoot with us, we can head outdoors and capture stunning images in the breathtaking Surrey countryside. We are happy to find beautiful and magical spots in nature to create painterly and fairytale inspired photographs.
Wardrobe Options
Choose from our collection of beautiful handmade maternity gowns or wear your own for a more personal touch. A selection of some of our favorite maternity session images, taken at Surrey beautiful locations, is provided to give you an idea of the style and outfits available. Nearly all the maternity gowns you see is a part of our wardrobe, which you can choose to wear during your session.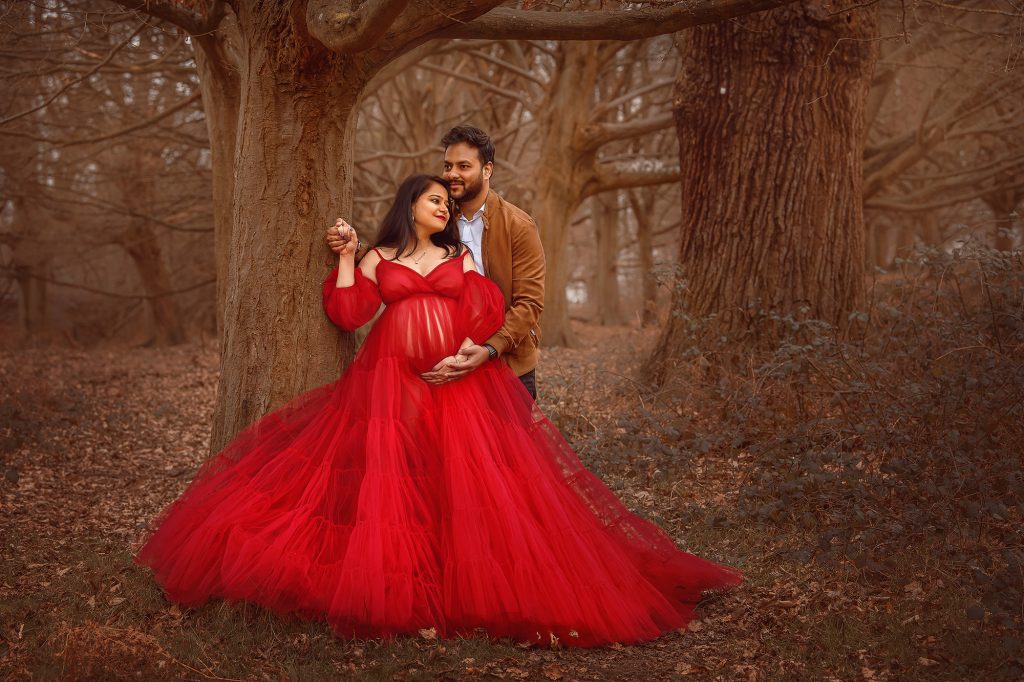 Get in Touch
If you have any questions about a maternity session or any of our services, please don't hesitate to get in touch. We are here to help make your maternity photoshoot a special and memorable experience. Book now to capture this once-in-a-lifetime moment and celebrate your pregnancy in style.
Please check San Vid Photography's Maternity Galleries. We are based in Sutton, Surrey, and frequently travel around  London and Surrey for outdoor and on-location maternity photography. Our service area covers South London and Surrey, UK.