Pregnancy period is so special to each women that it is hard to put all feelings into words.
Pregnancy is wonderful and difficult, it is joyful and tearful, but despite all mixed emotions and sleepless nights, it is a period of MAGIC, which you'll remember for a lifetime.
It's a miracle of life which could be beautifully documented in timeless photographs.
To photograph pregnancy as a magical moment from a fairytale is so exciting!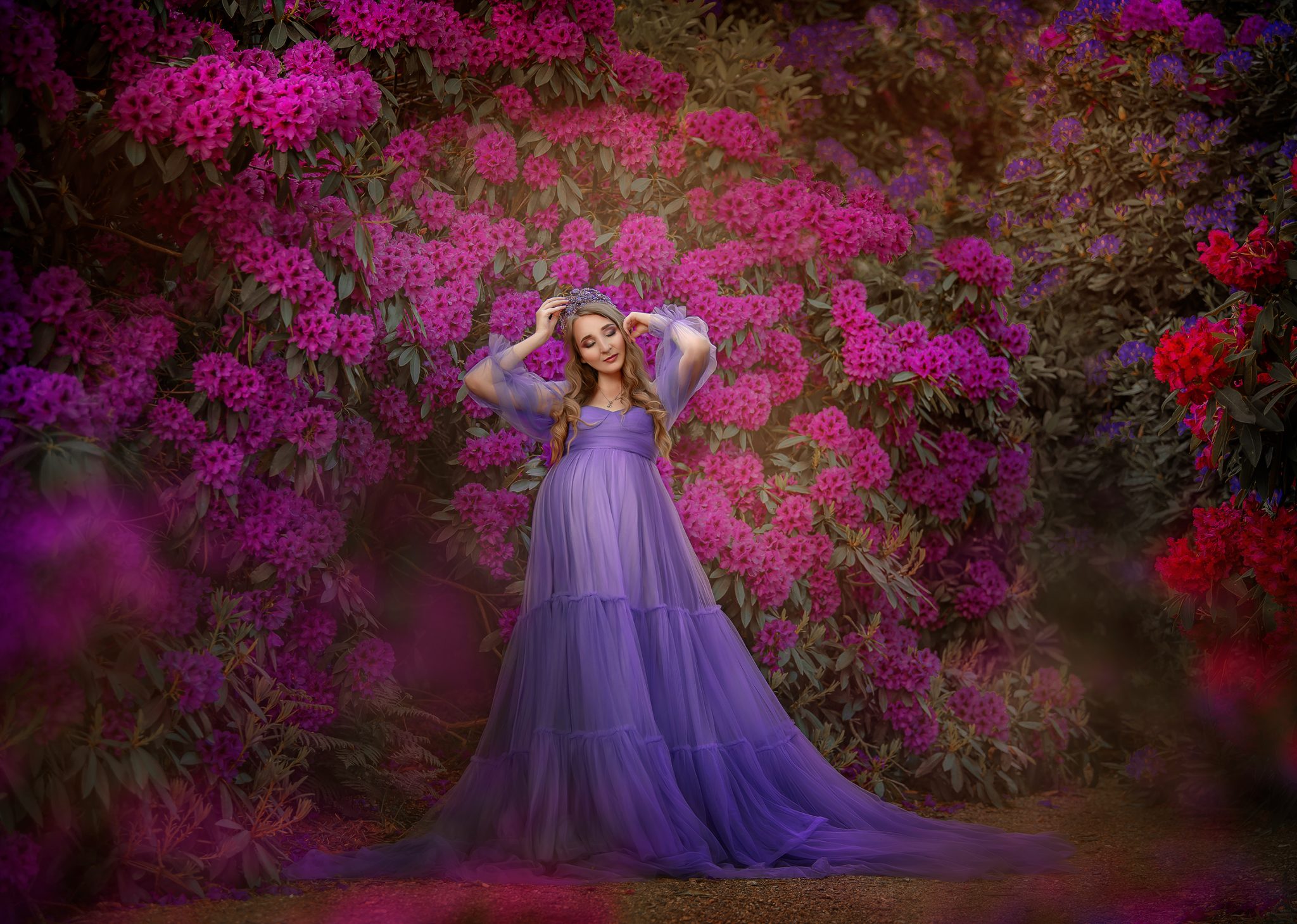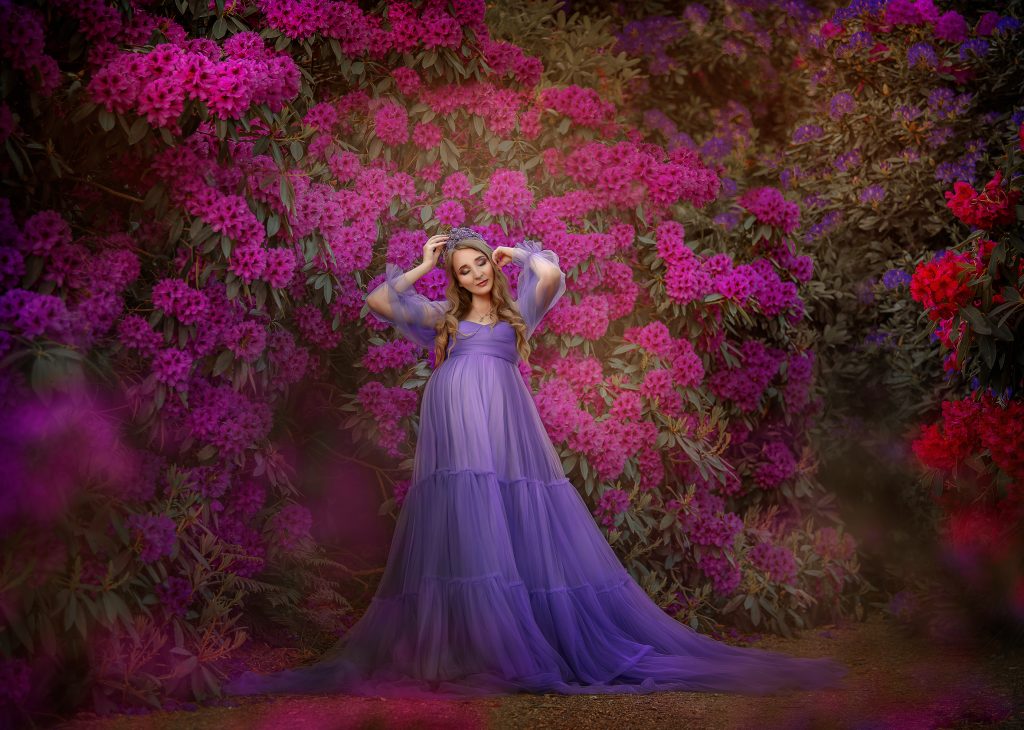 We are Sutton, Surrey UK based maternity photographers and our aim is to make every pregnant client to feel unique and glowing in pregnancy pictures. Like a Fairy, like a Queen, like a Goddess!
A Fairytale inspired maternity session usually starts from the idea and the creative mood planning. We as photographers are open to our lovely client's visions and desires, therefore we always offer a pre-session consultation to discuss each detail.
Firstly we decide on the mood we want to create: romantic, mystical, dreamy, gothic or vintage, you name it… It is important as it reflects your personality, your likings and your inner world. Once the theme is chosen, we start designing all elements: outfits and styling, location, props, etc.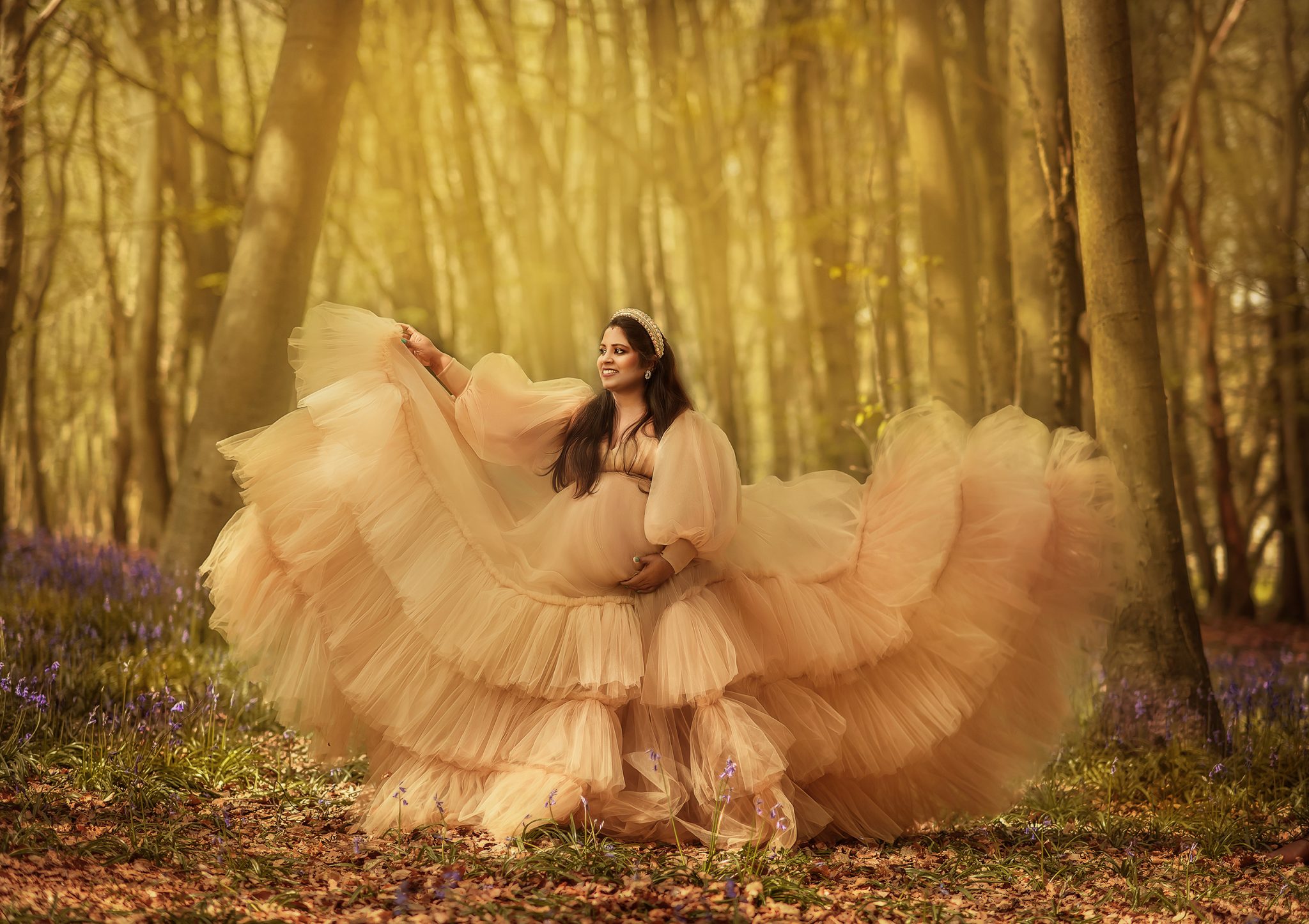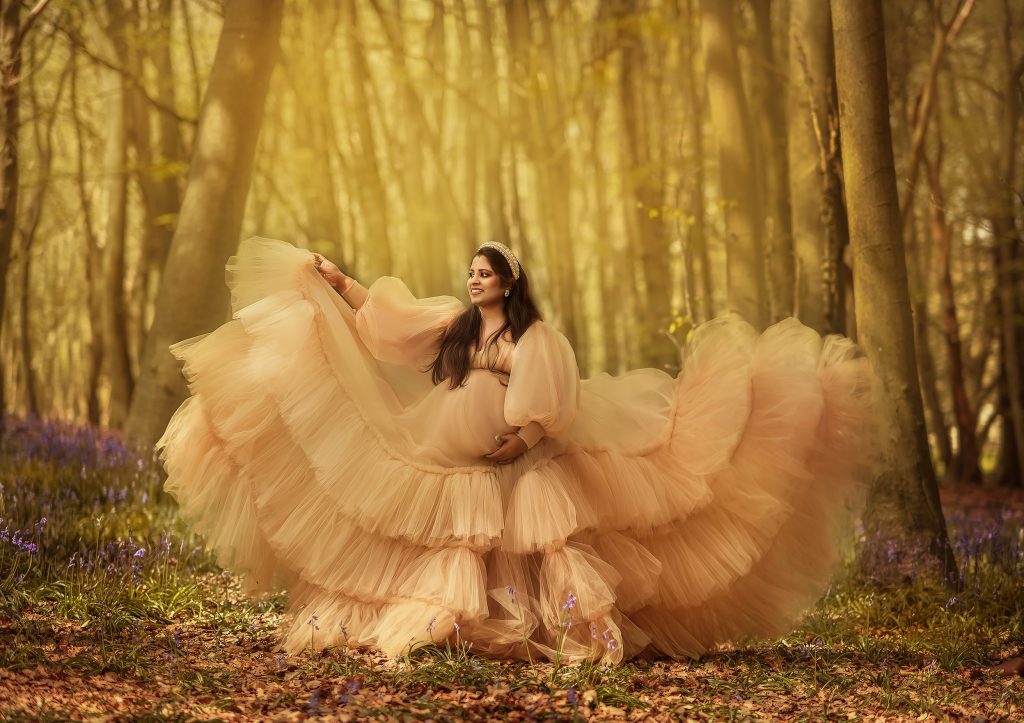 We are happy to provide beautiful maternity gowns from our personal collection for free of charge. Fairytale is all about long and fluffy dresses, Queens and Fairies, therefore properly chosen outfits and each detail strengthens the enhanced feel in final photographs. To match colours, accessories, crowns or flower headpieces, we find it so exciting! Incorporating personal props could always add a meaningful detail to your images too.
To create a unique Fairytale inspired maternity photo-session, it is very important to find a location, which reflects a session mood. Deep woods, mossy trees, magnificent architecture, sun kissed seaside, flowery meadows, rose gardens, etc. There are so many choices of breath-taking locations for Fairytale maternity photo-sessions.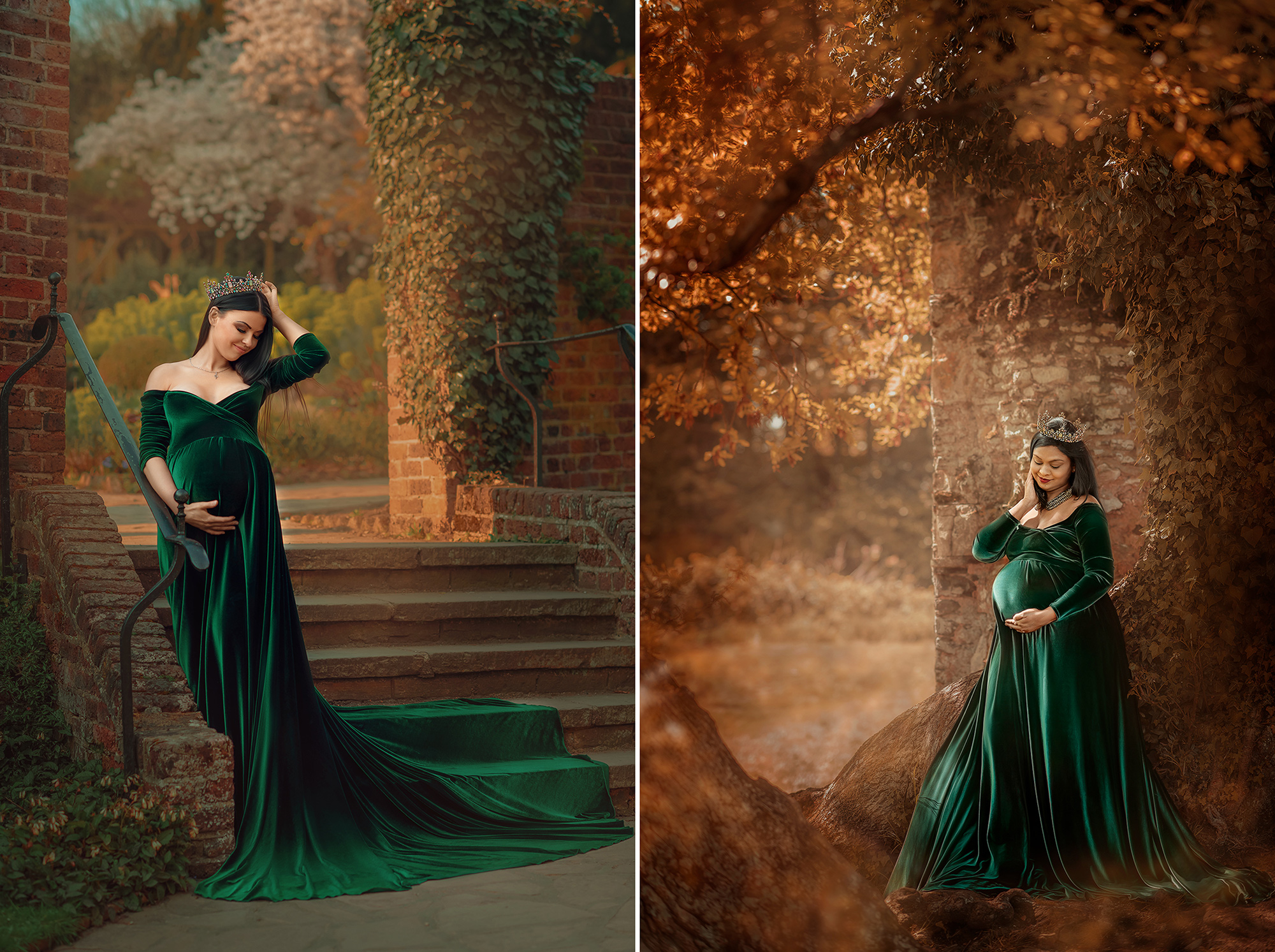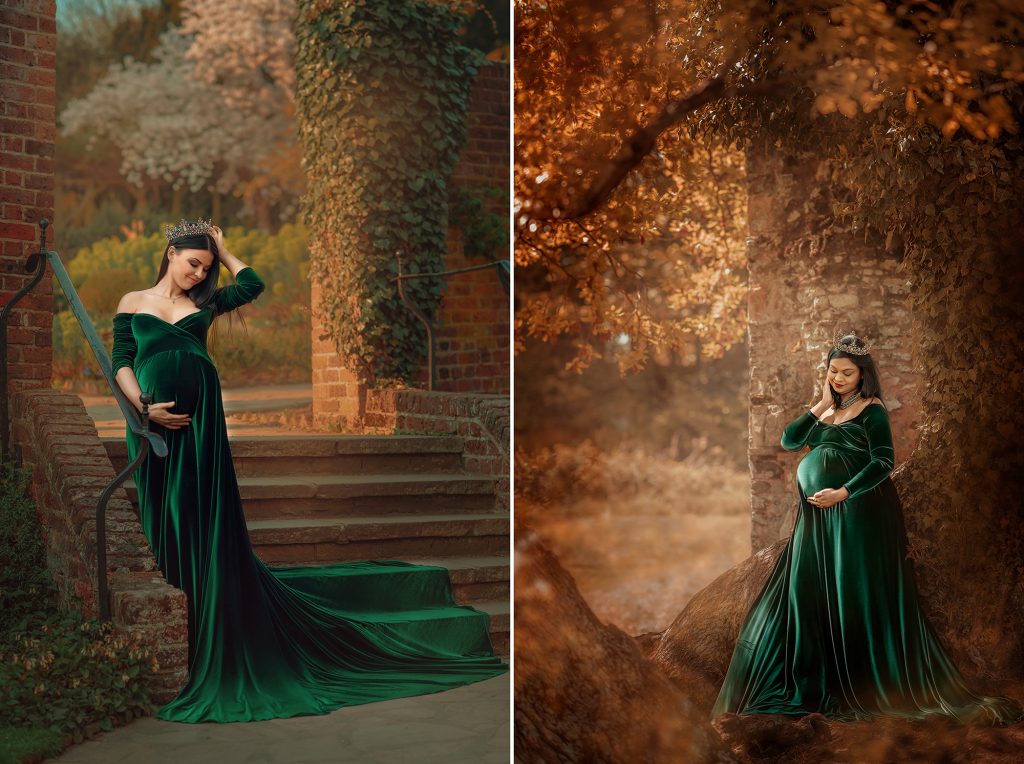 Surrey, UK is a perfect countryside, offering most beautiful spots for pregnancy pictures. Of course, a magical Fairytale mood could be created in photo studio too!
To be honest Fairytale maternity photo-sessions are one of our favorite. From the idea to the final image, edited in our signature painterly style, the whole process is so exciting and inspiring.
It's such a heart-warming feeling to create together with you your unique pregnancy portraits, which you will cherish forever. If you like Fairytale style images, please take a look at our Maternity Photo Galleries. We are Sutton, Surrey UK based and happy to travel to the desired location to capture your unique maternity photo-session.
Please visit San Vid Photography MATERNITY GALLERIES.